Do You Want A Beautiful Floor That Is Durable and Easy To Maintain?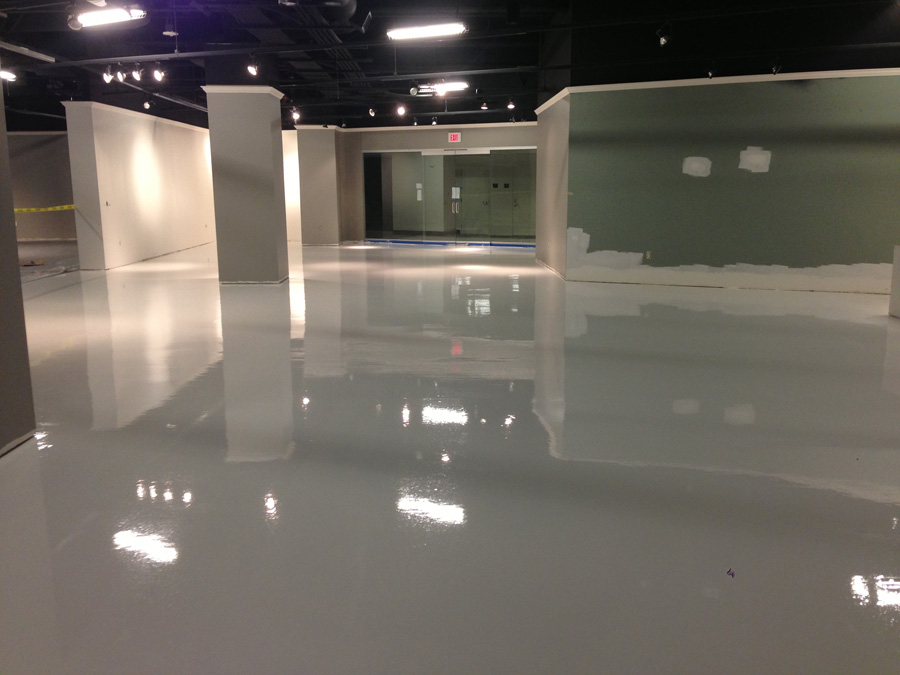 What is Epoxy Flooring?
In  construction, an epoxy coating may be used for decorative flooring and high performance applications in heavy vehicle and foot traffic areas and any area which requires high aesthetics. Epoxy flooring will give you a beautiful floor made to last with little to no maintenance.
The Color Surface Epoxy surface is made from industrial grade components applied in a four-layer system. Before any surface can be
applied a rigorous treatment of prep work takes place. The concrete must be free of debris of any kind including oil, dirt, sealers, loose concrete and any type of bond breaker. Once the surface is clean, it is then washed in a Muriatic solution in order to etch open the pores of the concrete surface. This process allows the primer to seep into those pores, thus creating the best possible bond between the concrete slab and the epoxy system. When the cleaning is complete, four layers are then applied; primer coat, base (color) coat, then two coats of high performance polyurethane. The polyurethane gives the system stain resistance as well as helping to maintain its new appearance. Oil, dirt and most common debris can be wiped away with no staining to the surface. Your result? A beautiful floor made to last.